Going to a festival is an excellent way to have a great time this summer, but being unprepared can take the fun out of an otherwise fantastic festival experience. You don't need to bring everything you own, of course, but there are a few festival packing necessities you'll want to make sure you have with you - to guarantee you'll have a great time.
Sunglasses
Festivals are typically outdoor events, which means you will be underneath the glaring summer sun for a whole day. Maybe even a full weekend or more, depending on the festival you are attending. To keep your eyes protected from the elements, you will need to bring a pair of sunglasses.
Not only can a decent pair of sunglasses protect your vision in the long-term, but it can also help keep you feeling great for the festival. Exposure to extremely bright light for an extended period of time can not only leave your eyes feeling sore or uncomfortable, but it can also trigger migraines, making sunglasses an important festival accessory.
Luckily, there are some really awesome festival style sunglasses out there that can add a little flair to any ensemble. There are sunglasses designed to look like steampunk goggles and others with a skull design to give your outfit a goth feel, giving everyone an opportunity to shade their eyes with a little bit of style.
Portable Phone Charger
There is no way you are going to a festival without using your phone. Whether you are taking pictures or videos of the bands, texting your friends where to meet you, or calling for an Uber to take you back to your hotel, your phone is a vital part of the festival for most people.
As far as phone accessories go, a portable powerbank or phone charger is an absolute must for a festival. With most weighing mere ounces, and fitting neatly into a fanny pack - they are a convenient way to make sure you always have plenty of battery life even when you can't reach an outlet.
Some models are pretty cheap, costing only a few dollars, while others are more expensive, top-of-the-line options. But whatever you choose, make sure you have a battery backup so you are never cut off from communications.
Hip Bag
There is no getting around it - you are going to need to bring a bag to the festival. You will need a place to keep your money, keys, phone, and other necessities, so a bag is a non-negotiable, but just because a bag is necessary doesn't mean it has to be a burden.
When you want to be unencumbered a backpack or giant purse would be a constant pain in the butt, so consider bringing a hip bag instead. This lightweight alternative to a backpack is less gauche than a traditional fanny pack (though if you are comfortable rocking a fanny pack, don't let their silly reputation stop you from doing what you think is best) and is the perfect size for all of your necessities.
Water Bottle Holder
Staying hydrated is vital, especially when you are at a festival. The music and the other performances won't matter if you are stuck in a nurse's tent with heat stroke or severe dehydration, so make sure that drinking plenty of water is your biggest priority.
The cost of a bottle of water, however, can be astronomical at a big event. You will want to bring a bottle with you if at all possible, and if not, you'll want to limit your purchase to a single bottle that gets refilled over and over again.
To make sure you stay hydrated without your water bottle getting in your way, consider bringing a water bottle holder with you to the festival. A small plastic ring and a carabiner on a strip of canvas, a water bottle holder may not look like much, but it is an easy way to attach a water bottle to your belt loop or the strap of a hip bag, making it impossible to drop or lose your water bottle as you are out and about.
Sun Block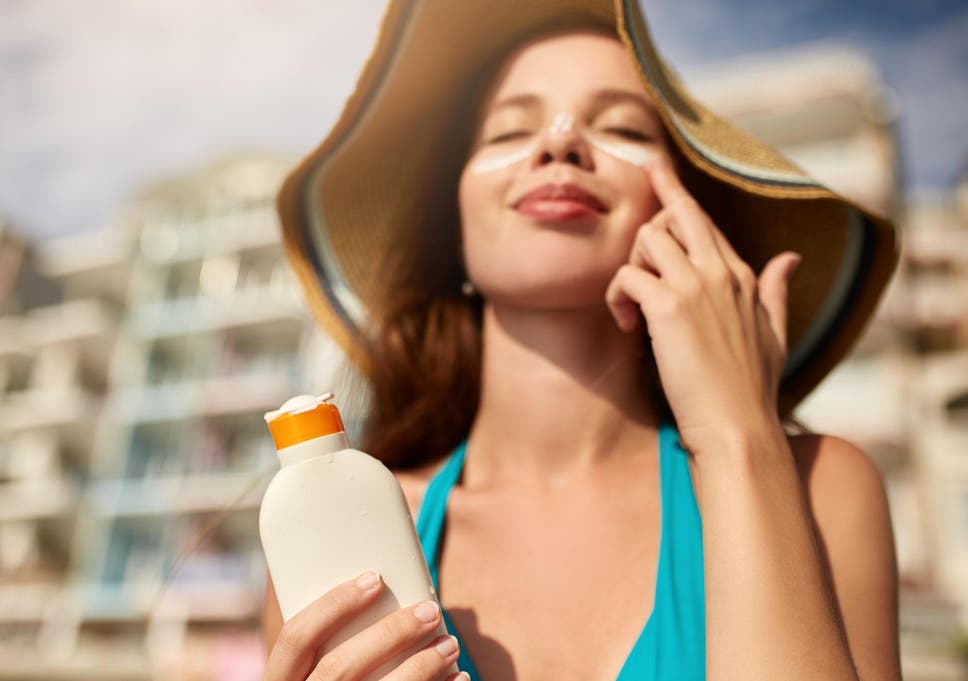 Getting sunburned is a quick way to ruin a fantastic vacation, leaving you exhausted and hurting for days on end. While you can absolutely use parasols, long sleeved shirts, and wide-brimmed hats to protect your skin, sun block is often still necessary to keep you free from painful burns.
Some brands of sun block come in travel sizes, so it is easy to fit into your hip bag or your fanny pack while you are enjoying the festival. There are also multiple brands of reef-safe sunscreen available for people who are concerned about the possibility of environmental damages sometimes caused by standard sun block.
If you follow the instructions and reapply regularly, sun block combined with a hat or parasol can keep you comfortable in the sun for the entire festival.
Bringing the right accessories can be the difference between an amazing festival and one that is ho-hum.
What accessories will you be bringing that you absolutely cannot live without? 
Suggested Posts:
Surviving Festival Season: Festival Do's And Don'ts
How To Do Music Festivals On A Shoestring Budget